In This Section
This page has information relating to our Curriculum and Assessment at Wisborough Green.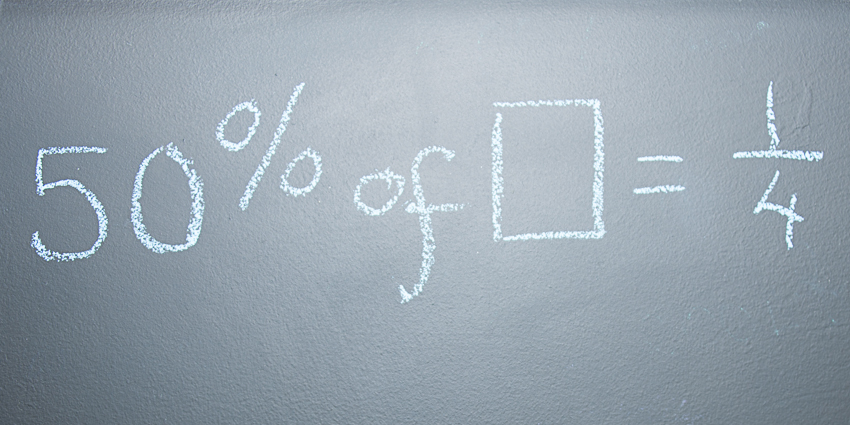 At Wisborough Green we offer a rich engaging curriculum which provides our children with an exciting learning journey where they will encounter experiences that will develop their thirst for learning.
Each phase uses engaging themes and topics with rich good quality books to deliver a truly creative curriculum. All planning is topic based and is designed to be as engaging as possible for all learners. We provide the children with connected learning opportunities which are enriched with specialist music, Forest Schools and Physical Education teaching.
ENGLISH
Children at Wisborough Green learn English daily, they are taught through a combination of lessons including phonics, guided reading, writing, spelling and grammar. Children are 'hooked' into termly topics through the use of quality core texts, developed through the Power of Reading.
Phonics is taught through a highly structured approach of daily lessons across KS1. In order to meet the needs of all the children we often teach in groups differentiated according to children's phonic awareness and development.
Read Write Inc. is used, providing a synthetic approach to the teaching of phonics. Each session gives an opportunity for children to revisit their previous experience, be taught new skills, practice together and apply what they have learned.
Phases of Phonics
At the beginning of the year Reception parents are invited to attend a 'Phonics Workshop' . Reception children are introduced to Phase 2 which marks the start of systematic phonic work. Grapheme-phoneme correspondence is introduced. The process of segmenting whole words and selecting letters to represent those phonemes is taught, writing the letters to encode words.
Phase 3 completes the teaching of the alphabet and then moves on to cover sounds represented by more than one letter, learning one representation for each of the 44 phonemes. At this stage just one spelling is given for each phoneme.
When children become secure they continue on to Phase 4 where they start to read and spell words containing adjacent consonants. No new phonemes are introduced at this phase.
It is expected that children will enter Phase 5 as they begin year 1, looking at alternative spellings for some phonemes and allowing the children to see the range of ways phonemes can be represented.
It is expected that children entering Year 2 will start Phase 6 which develops a variety of spelling strategies including word specific spellings eg see/ sea, spelling of words with prefixes and suffixes, doubling and dropping letters where necessary.
Phonics Assessment
Children's progress is continually reviewed. Children are formally assessed at the end of each half term.
The national Phonics screening check is performed in June of Year 1. The purpose of the screening check is to confirm that all children have learned phonic decoding to an age-appropriate standard. The children who did not meet the required standard for the check in year 1 enter again in year 2 with additional support.
Reading is a strong focus throughout the whole school. Alongside teaching children to read, we believe reading for comprehension is of equal importance. We use a variety of strategies to teach reading, which include encouraging the children to use picture clues, phonics, and contextual clues. A rich variety of books are available throughout the school, for example, picture books, big books, storybooks, reading scheme books, shared reading books, poetry and non-fiction books. Classes will have an oppurtunity to visit our new library to further promote a love of reading.
We believe parental involvement is crucial in developing children's reading. We involve parents closely in the school's reading programme, beginning with the taking home of books for adults to read with their child. The school's Home Reading Scheme is operated to give children a shared experience of reading with adults at home and to promote a love of, and respect for, books.
MATHEMATICS
Aims
The National Curriculum for mathematics aims to ensure that all pupils:
Become fluent in the fundamentals of mathematics, including through varied and frequent practice with increasingly complex problems over time, so that pupils have conceptual understanding and are able to recall and apply their knowledge rapidly and accurately to problems
Reason mathematically by following a line of enquiry, conjecturing relationships and generalisations, and developing an argument, justification or proof using mathematical language
Can solve problems by applying their mathematics to a variety of routine and non-routine problems with increasing sophistication, including breaking down problems into a series of simpler steps and persevering in seeking solutions.
Delivery of Maths at Wisborough Green
All pupils in Key Stage 1 and 2 receive 5 x 1 hour maths session per week in line with the new National Curriculum expectations for maths.
Big Maths
This framework is known as CLIC (Counting, Learn Its, It's Nothing New and Calculation) and is characterised by accurate steps of progression (known as Progress Drives) that make new learning easy and obvious to children. Big Maths provides a rigorous, systematic and structured approach to develop and improve pupils' mathematical understanding and mental maths recall. CLIC resources provide progression at a glance as well as progression in detail. This empowers all adults in our school to easily and accurately intervene and plug gaps where necessary, and to prevent future gaps from developing as all children make their way through the system with the necessary pre-requisite skills to meet new learning with further success and confidence.
Big Maths is not just high on systemisation, it is also high on empathy. It provides children with a fun and lively experience as they learn with jingles, songs, games and the Big Maths Characters.
Numicon

In school we use Numicon to raise achievement across all ability levels.
With problem-solving, reasoning and conversation at its heart, Numicon perfectly embodies the aims of the Primary National Curriculum 2014 for mathematics:
Develops fluency by using a visual, practical base to develop conceptual understanding and fluent recall.
Helps children to reason mathematically through the use of concrete objects and spoken language to explain and justify.
Develops children into confident problem-solvers.
All classes in the school are well resourced with Numicon packs, along with a wealth of support materials to develop and extend our learners. Termly and weekly planning includes opportunities for pupils to select and use the resources to support their learning.
SCIENCE
Wisborough Green strives to provide a high quality science education for all of its pupils. We believe that it is crucial that all pupils should be taught essential aspects of the knowledge, methods, concepts, processes and uses of science.
We aim to achieve this at Wisborough Green Primary School, through science being taught with a strong focus on working scientifically and enabling children to be involved in investigative, hands on science. By answering scientific questions about the world around them children are best equipped to develop their understanding of the different processes and methods of science. It is felt that experiencing different types of scientific enquiry is the most productive way for children to develop a feeling of excitement and curiosity towards science. Also if working scientifically is embedded in to all aspects of science children are more likely to experience a broader range of approaches to answering scientific questions.
Our learning takes part in various learning environments; the classroom, outside learning spaces, trips and through links with The Weald Secondary School.
COMPUTING
At WisboroughGreen, the teaching of computing centres around developing learners who: create, communicate and are responsible citizens in the digital world. Pupils will learn how to create programmes using algorithms and coding, as well as problem solving and evaluating the use of technology. They will be confident when communicating through technology, understanding the importance of being safe whilst online. The teaching and practise of computer skills are applied throughout all areas of the curriculum to enhance and support learning.
FOREST SCHOOL
Forest School is an opportunity for children to experience nature and the outdoor environment in a safe, secure and hands on way.
At Wisborough Green Forest School, we aim to provide our learners with an education that encourages an appreciation of the natural world and where they will be able to play, learn and develop through games, activities and exploration.
Some examples of Forest School activities include:
• Shelter building
• Nature art
• Wild food and foraging
• Wood craft (spinners, jewellery, animal toys etc.)
• Fire making
• Knots
These two links will take you to the Performance Tables for our school and information on the DfE website regarding the National Curriculum. Should you have any questions relating to the National Curriculum, please contact Mrs Harrison via the School Office.
http://www.education.gov.uk/cgi-bin/schools/performance/school.pl?urn=125860&superview=pri