In This Section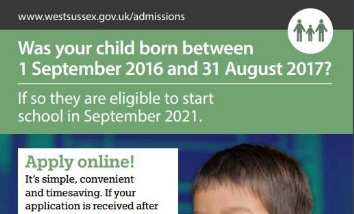 September 2021 Admissions
Was your child born between 1st September 2016 to 31st August 2017? If so, they will be eligible to start primary school in September 2021.
We encourage parents in the area, with children due to start school in September 2021, to apply online between Monday 5 October 2020 and Friday 15 January 2021.
Please view further details on the below poster attachment.