In This Section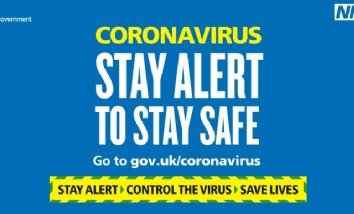 Following government guidance, Wisborough Green will be opening to all pupils from Monday 8th March 2021. While coronavirus (COVID-19) remains in the community, the school staff and governors will continue to make judgments about how to balance minimising any risks from coronavirus with providing a broad and balanced curriculum for children, including full educational and care support for those pupils who have Special Educational Needs and Disabilities (SEND).
In the meantime, we will continue to plan for the possibility of a local lockdown to ensure uninterrupted education.
Please be advised that entry to the school site without an appointment is not permitted. Should you require any support for vulnerable children or need to discuss a safeguarding matter, please contact the school office by email, office@wisboroughgreenschool.org.uk, or telephone 01403 700280 and ask to speak to a Designated Safeguarding Lead (DSL).
Frequently Asked Questions
What should MY child wear and bring into school with them?
· All children should wear their usual school uniform;
· Please bring in a clean PE kit on their first day of each half-term. This will remain in school but will be returned at the start of each holiday for cleaning;
· Please ensure your child has had sun cream applied before school during sunny weather as we will not be able to apply it for them;
· Water bottle (communal water fountains have been turned off);
· Sun hat/coat if needed;
· Lunch box if not having hot meals;
· Named hand cream if required (they must be able to apply themselves and MUST NOT share with other children);
· Please do not bring any other items into school.
WILL CHILDREN BE HAVING Pe LESSONS?
Health and wellbeing are a key part of our curriculum. Government guidelines encourage outdoor physical activity. We will therefore be continuing our weekly outdoor PE session, supported by Brighton & Hove Albion, each Thursday for Years 2 to 6. Year 1 will have outdoor PE each Monday. Equipment will not be shared between bubbles unless it has been thoroughly cleaned or quarantined for at least 72 hours.
Each class will also complete a daily mile, timetabled to avoid contact between class bubbles.
Class teachers may take children out for additional physical activities during the week, subject to government safety guidelines.
WHAT WILL HAPPEN AT PLAYTIMES?
Playtimes will be referred to as learning breaks and will be undertaken at different times throughout the day. Zoned areas will be used by specific groups of children with different activities that they can access. Each class bubble has their own set of play equipment.


ARE SCHOOL LUNCHES AVAILABLE?

The school kitchen has remained open throughout. Lunch times will be staggered and children will eat either in the dining room at safe distances from each other or in classrooms. Staff will ensure that surfaces are cleaned between sittings. In suitable weather conditions, children may also be able to eat on picnic benches outside. Children will be asked to wash their hands before and after eating.

My child doesn't like school dinners, is it ok to still bring a packed lunch?

Yes, children may bring in packed lunches. All lunch boxes must be taken home at the end of every day.
What happens if my child needs first aid?
Each classroom has a first aid kit for minor injuries, cuts and grazes. Where possible we will ask children to carry out their own first aid (under supervision) e.g. washing a graze and applying a plaster. For more serious injuries, we will follow our normal first aid procedure, and our first aiders will wear PPE when administering first aid. We will, of course, keep your children as safe as possible.
What if my child is ill or develops symptoms of Covid-19 at school?
If a child or staff member develops symptoms compatible with coronavirus, they will be isolated within school, sent home and advised to self-isolate for 10 days. The school will inform the relevant staff/parents that their fellow household members should self-isolate for 14 days.
Parents should collect their child from school as quickly as possible. When you collect your child you should take them straight home, do not:
use public transport
visit the GP
visit a pharmacy
visit the urgent care centre
visit a hospital - (unless unless the child is seriously unwell)
In an emergency, call 999 if they are seriously ill or injured or their life is at risk.
You should arrange a test for them as soon as possible to see if they have coronavirus (COVID-19), and inform school of the results. You can do this by visiting NHS.UK or contact NHS 119 via telephone if you do not have internet access. You and other fellow household members should self-isolate for 14 days.
Your child should self-isolate for at least 10 days from when the symptoms started. Or if they are not experiencing symptoms but have tested positive for coronavirus (COVID-19) they should self-isolate for at least 10 days starting from the day the test was taken.
If they have tested positive whilst not experiencing symptoms but develop symptoms during the isolation period, they should restart the 10 day isolation period from the day they develop symptoms.
If the test proves negative, your child may return to school if well enough.
If a positive test result is reported, the school will contact Public Health England and seek advice.
MUST I SEND MY CHILD TO SCHOOL?
Attendance is mandatory from September 2020. The usual attendance rules will apply, meaning that we will be recording attendance and following up on any absences.
WILL I BE PENALISED IF MY CHILD IS SELF-ISOLATING AT HOME?
If children are not able to attend school because they are following clinical and/or public health advice, you will not be penalised.
WHAT IF MY CHILD IS POORLY?
If your child or any member of your household is displaying ANY Covid-19 symptoms, you must stay at home and self-isolate in line with the Government guidelines.
If your child has any other illness, and is not displaying Covid-19 symptoms, please contact the school to report an absence as usual.
my child has a medical need. how will the school cater for this?
At all times we will ensure that we have sufficient trained first aiders on site. We are able to administer medication following our usual policy and with prior arrangement with parents. If your child's medical needs have changed please inform the school office.

what happens if my child needs a change of clothes during the day?
A member of staff will contact you in the first instance should this happen. We are unable to provide spare clothes unless your child has an intimate care plan.

WILL MY CHILD HAVE THEIR TEMPERATURE TESTED?
We will not be undertaking routine temperature testing. The guidance for schools states that this is not necessary within the school day.

Will my child HAVE ACCESS TO HAND CLEANING FACILITIES AT ALL TIMES?
Children are able to use class and bathroom hand-washing facilities under safety guidelines. We have also provided several hand sanitiser units around school. Younger children are supervised by an adult. Children have been trained to use these and are regularly reminded about the importance of washing their hands thoroughly.

WILL THE SCHOOL BE DEEP-CLEANED?
Yes, the school will be cleaned thoroughly on a daily basis and deep cleaned each Friday. High use areas will be cleaned several times throughout the day. Each member of staff is aware of where to find the nearest cleaning and hygiene station.
WILL MY CHILD NEED TO WEAR A MASK AT SCHOOL?
The government advice is that for children in school there is no need for masks to be worn and in some cases this can increase the spread of a virus due to incorrect use, or encourages the wearer to touch their face more frequently.
What happens when children are asked to move around the school?

There will be limited movement around school and all members of the school will be asked to walk on the left-hand side of corridors. Due to the layout of the building it will be quite easy for people to utilise the outside areas to get to another area in the building without having to pass anyone in the corridors.
WHAT HOME LEARNING IS PROVIDED FOR THOSE CHILDREN WHO ARE ASKED TO SELF-ISOLATE AT HOME BUT ARE NOT UNWELL?
We had very positive feedback from parents regarding the work we provided during partial lockdown. We want to be able to maintain this for the children who are not in school as much as possible, whilst being mindful of staff workload. In accordance with government guidelines, we will ensure that learning provided is high-quality and safe, and aligns as closely as possible with in-school provision. Please be aware that it may take up to 24 hours for initial contact but daily activities will be provided from that point. We will monitor home engagement during this period.
Please continue to email the school office if you have any feedback for us regarding remote learning. How else can we support you? What do you find useful?
WHAT DO I DO IF I WANT TO TALK TO SOMEONE IN SCHOOL?
Please do not come into the school. If you have something urgent, we ask that you make an appointment by emailing the office, and this will be done remotely where possible. If you have any other questions, please email the school office.
WRAPAROUND CARE
It will not be possible to offer before and after school care for the time being.
WHAT CAN I DO IF MY CHILD IS STILL ANXIOUS ABOUT RETURNING TO SCHOOL?
The majority of children have skipped into school, smiling and are thrilled to be back at school with their friends. However, we understand that some children may be experiencing feelings such as anxiety, stress or low mood as a result of the coronavirus (COVID-19) outbreak. Please contact school via email or phone if you have any concerns and an appropriate member of staff will contact you to discuss any issues you or your child may have.
There are online resources available to help you and your child with mental health, including:
MindEd, a free educational resource from Health Education England on children and young people's mental health
Rise Above, which aims to build resilience and support good mental health in young people aged 10 to 16
Every Mind Matters, which includes an online tool and email journey to support everyone to feel more confident in taking action to look after their mental health and wellbeing
Bereavement UK and the Childhood Bereavement Network, provide information and resources to support bereaved pupils, schools and staff
Barnardo's See, Hear, Respond service, provides support to children, young people and their families who aren't currently seeing a social worker or other agency, and who are struggling to cope with the emotional impacts of coronavirus (COVID-19). You can access via the 'See, Hear, Respond' service self-referral webpage or Freephone 0800 151 7015.
It is also vital to report any safeguarding concerns you have about any child. Contact the NSPCC helpline.