In This Section
Choosing a school for your child
The vast majority of parents decide to send their children to the local primary school. There are advantages in doing this. It is usually more convenient for parents and children alike as it is unlikely to involve them in significant travelling. It also means that children will attend the same school as their friends in the neighbourhood.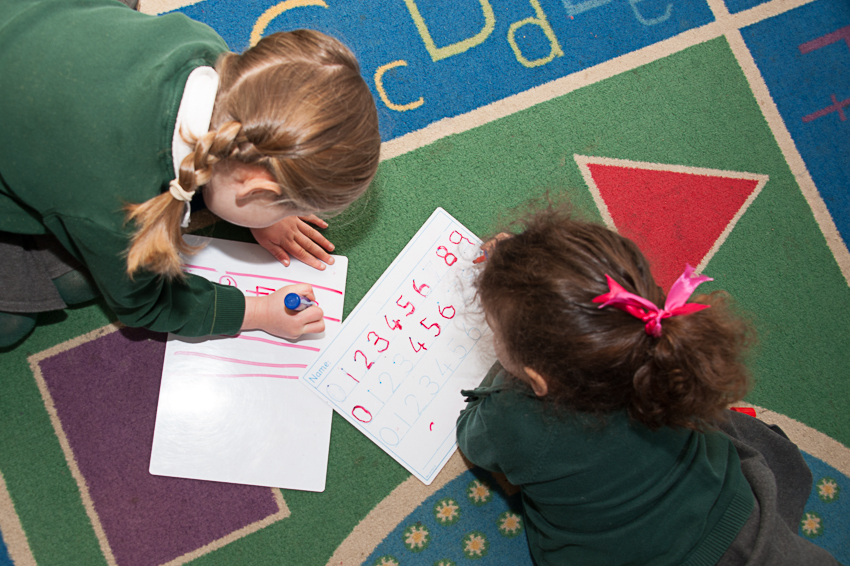 The local primary school often acts as a focal point for a number of community activities, so that parents, particularly those who work at home, will be involved in the life of the school in a number of ways. However, parents do have the right to send their child to a school other than the neighbourhood one, provided that there are places elsewhere.
If a school is over-subscribed, specific criteria will be used to decide which children will get a place, including children who have a special educational need, siblings already at the school, or those who live within the catchment area, although not necessarily in that order. A school is not able to refuse admission to a child provided there are spaces available.
So, if you have a choice of school, what should you be looking for? It is very important to telephone and arrange a visit to the school. That very first phone call can be vital in creating the first impression.
When considering the right school for your child, use the following questions to help you make that important decision:
Are you welcomed to visit at any time?
Are you given helpful directions to the school and sent any literature in advance of your visit?
Are you given the Headteacher's name if you do not already know it?
Are you given an opportunity for your child to visit and spend time in the school?
Outside the School
Is the school generally well cared for?
Do the gardens and surrounding grounds look tidy?
Is there evidence of good safe playing areas for the children?
Is there friendly and welcoming signposting directing you to the main entrance?
Inside the School
What is your first impression?
Is the school bright and clean with interesting collections of work on display in the entrance area?
Are you and your child welcomed in a friendly way and made to feel at home?
Are you kept waiting and, if so, does the Headteacher provide an explanation?
The aims and objectives of the School
Does the Headteacher have a clear idea of the education aims of the school?
Are you made to feel that the school is a wider community with range of other activities going on?
Are the school policies for English, Maths, Science and other National Curriculum subjects available for you to look at? Is there an Anti-Bullying policy?
Are you made to feel that you and your child could make a positive contribution to the school?
Around the classrooms
Are you given the opportunity to tour the school?
Do the corridors and open areas display a lot of children's work?
When you visit classrooms, does the Headteacher introduce you to members of staff?
Are the children working in a purposeful way on a range of activities?
Are you given an opportunity to see examples of children's work? Is it of a high standard for their age?
Are the classrooms tidy, with areas well marked and easy for children to work in?
What can you tell about the teacher-pupil and pupil-teacher relationships?
Are you taken to see classes of different ages?
The School and the wider community
Are parents given regular opportunities to visit the school and discuss their child's progress with class teachers?
Are there opportunities for parents to learn about the school curriculum through workshops or open days?
Do parents come into school to help teachers with a range of activities?
Is there an active Parent Teacher Association, which organises activities for adults and children?
Does the school work closely with neighbouring schools and other groups in the community?
We expect that your answers to all of these questions will be yes, when you visit Wisborough Green School!
For an appointment to view our lovely school, please call the School Office on 01403 700280. For further information regarding Admissions at West Sussex County Council, visit their website and search for Admissions. Their contact number is: 03330 142 903 or email: admissions.north@westsussex.gov.uk.