In This Section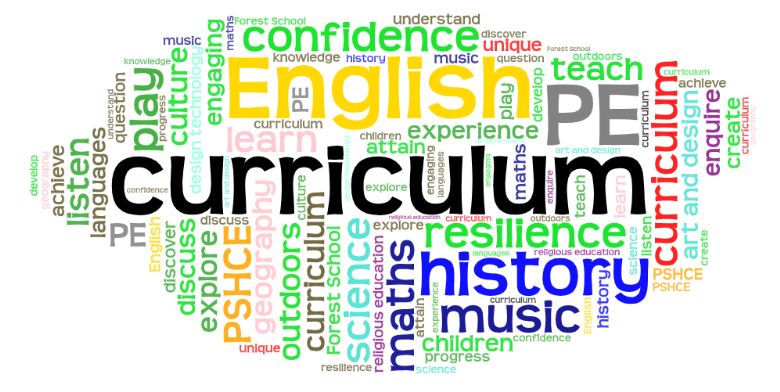 Here at Wisborough Green, we believe that alongside the teaching of the Primary National Curriculum, it is vital that we celebrate the strengths of every learner in our school and provide a range of experiences that will prepare them for their future. We seek to create valuable opportunities for children to explore and excel in a variety of activities that enrich and broaden their skills.
Our aim is to develop independent and resilient learners who face challenge with a positive attitude and who are proud of their own achievements. Our curriculum is split into a 2 year cycle to ensure a diverse and engaging learning journey for all of our children. We study a whole school topic termly which is divided into subtopics for each phase. Clear progression is established through this process as we are able to explore the topics in more depth and build upon the skills learnt in previous years. The Arts, sport and outdoor learning are highly valued at Wisborough Green and we teach much of our curriculum through these mediums.
Whole School Topic Grid
Term
Year A
Year B
Autumn

Time Riders

Y1 &2 - Space

Y3 & 4 - Stone Age

Y5 & 6 - Anglo-Saxons

Far Away & Long Ago

Y1 & 2 - Dragons

Y3 & 4 - Romans

Y5 & 6 - Greeks

Spring

Extreme Survival

Y1 & 2 - Pole to pole

Y3 & 4 - Mountains & rivers

Y5 & 6 - Americas

Big Blue

Y1 & 2 - Under the Sea

Y3 & 4 - Ancient Egypt

Y5 & 6 - British Industry

Summer

Listen to Us

Y1 & 2 - Traditional tales

Y3 & 4 - Inspirational people

Y5 & 6 - Buddhism

Wild Wisborough

Y1 & 2 - Minibeasts

Y3 & 4 - Our school

Y5 & 6 - Our local area
Should you have any questions relating to the National Curriculum, please contact Mrs Bennett via the School Office.
This link will take you to information on the DfE website regarding the National Curriculum:-
Click here for the school Curriculum Statement