In This Section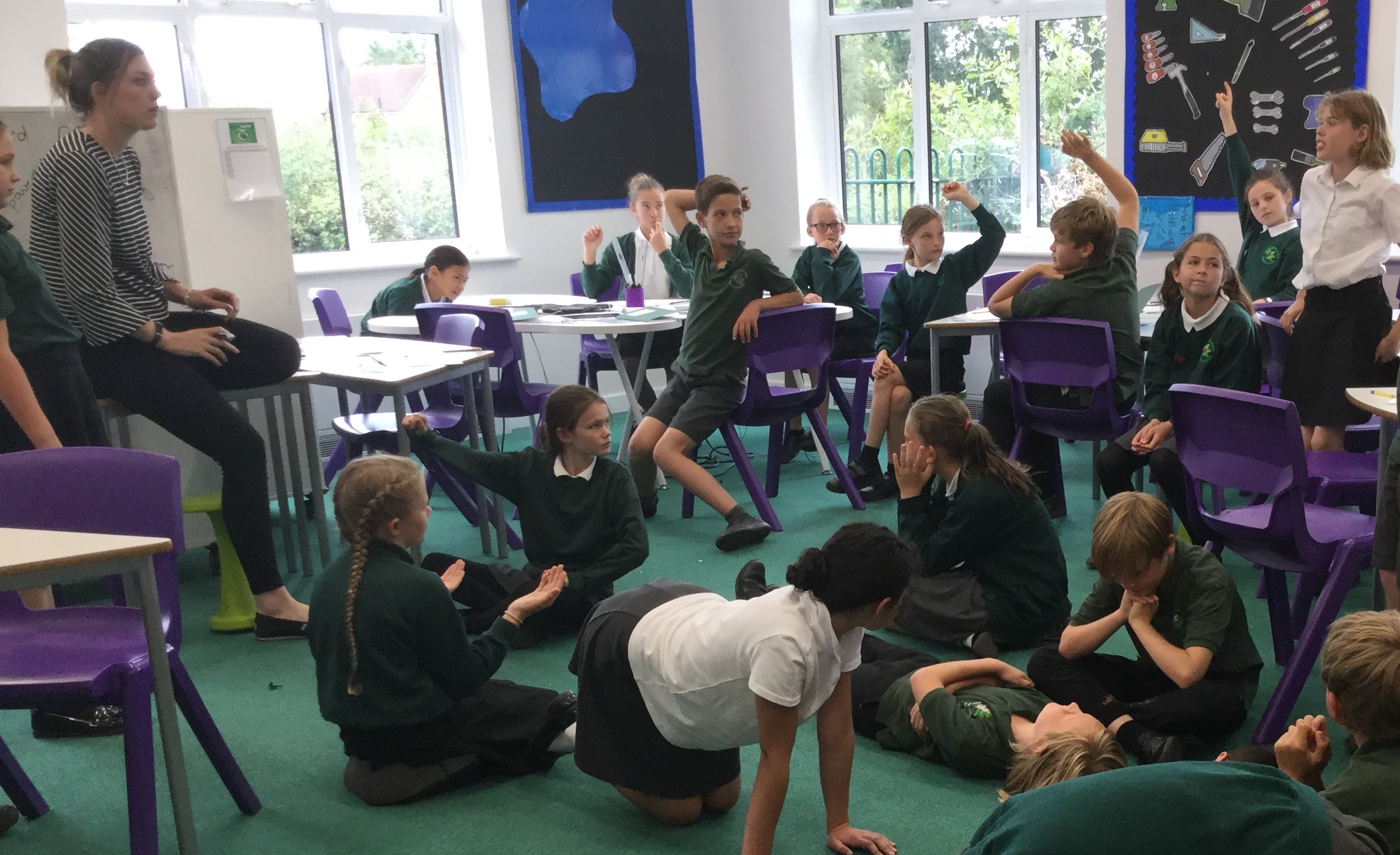 At Wisborough Green, we believe that English is at the core of our curriculum, enabling children to acquire the knowledge and skills necessary to consider themselves readers and authors. Our aim is to ignite a lifelong love of reading and writing in preparation for our children's futures. They will leave us with the understanding of the purpose of their writing, with careful consideration of who their audience is. Our children will be equipped with a rich and broad vocabulary to articulate their thinking in English and beyond.
Writing
At Wisborough Green, our aim is to provide our children with exciting and purposeful writing opportunities in all areas of the curriculum. From writing letters to MPs about our local area and the environment during our 'Wild Wisborough' topic, planning investigations and advertising for our Science Fair, to writing our own poems for our annual Harvest celebrations, children at Wisborough Green are constantly developing their writing skills through a range of different topics, subjects and real-life events.
The writing journey is comprised of different stages including, immersion through drama and music, vocabulary-building supported by high quality texts, planning, writing, editing and publishing. We also provide opportunities for our children to have fun with language with regular creative writing practice, where they can write for a wide range of audiences and purposes.
Through the use of drama, reader's theatre and immersion sessions, children are exposed to a broader vocabulary in which they can really express their creativity - which is evident in the writing process. This also provides the children with meaningful contexts and purposes for writing.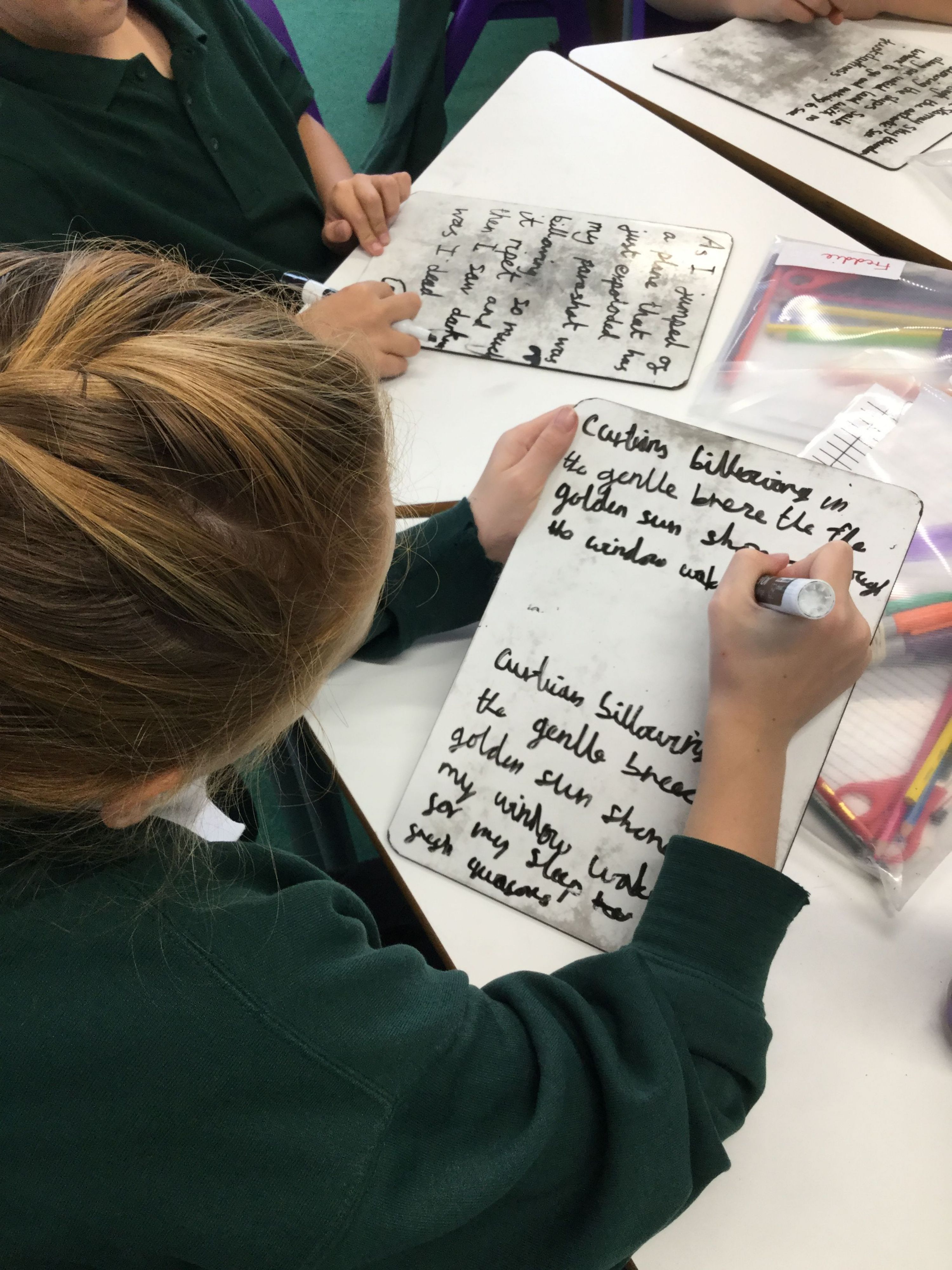 Children are encouraged to share their written work with peers and receive frequent live feedback from their class teachers during the lesson. This enables the children to be clear on their next steps and how to develop their writing further with individualised targets. 
Our English provision is supported by the Power of Reading scheme from CLPE, which ensures that we provide an enriching and engaging learning journey through use of high-quality texts from the Early Years Foundation Stage through to Year 6. The scheme uses "quality children's literature and proven creative teaching approaches to support and develop a high quality literacy curriculum and a whole school love of reading and writing." (CLPE, 2021) With over 220 exciting texts to choose from, our children are able to explore their topics through an extensive range of non-fiction, fiction and poetry.
Reading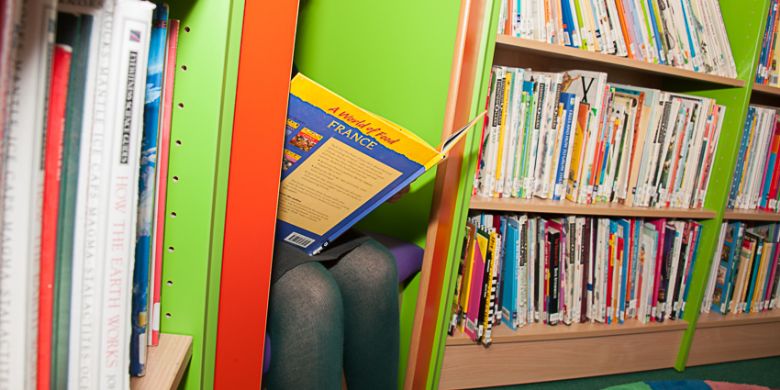 At Wisborough Green, reading is at the heart of our curriculum. We believe that reading is key to unlocking knowledge across all subjects. Therefore, in reading lessons, we use a wide variety of high-quality texts that link to our topic and curriculum. Through reciprocal reading, we teach the 4 main comprehension skills: Predicting, Clarifying, Questioning and Summarising. Once children have secured these skills, they are able to apply them in a wider context.
We encourage all children to read at home daily.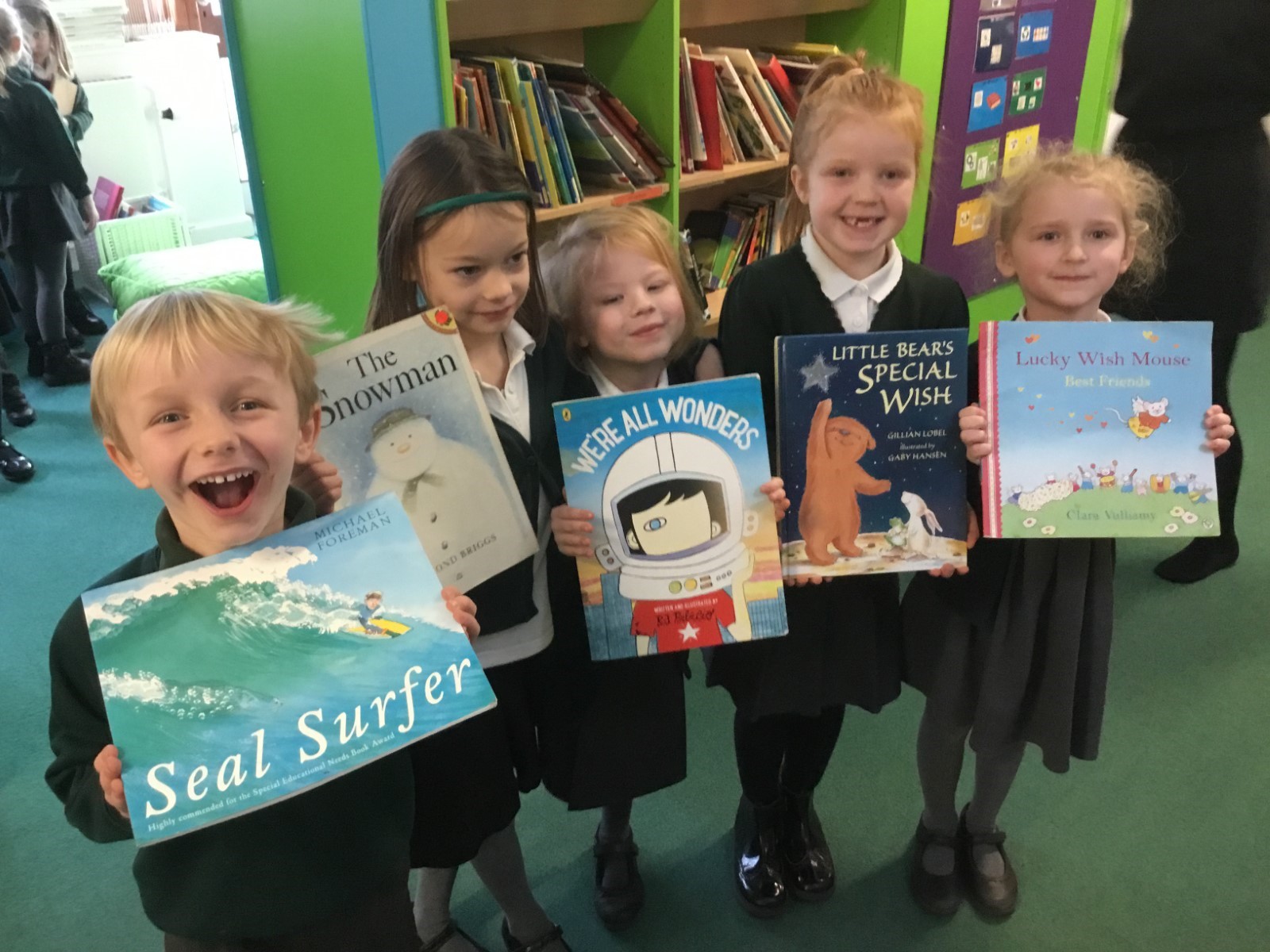 Spelling, Grammar and Punctuation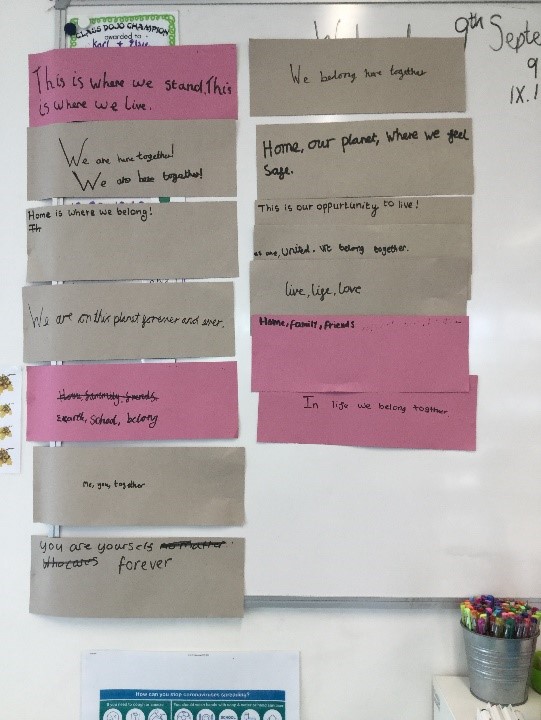 In order to create confident young readers and writers, it is important for children to understand how language is organised meaningfully and to communicate effectively through the use of grammar and punctuation. At Wisborough Green, we believe that these concepts should be taught explicitly whether by developing confidence in speaking and listening in EYFS or deliberately selecting appropriate grammatical techniques to use in an extended piece of writing in Year 6. Children are then able to call on the skills that they have learnt and can use them to add meaning effectively to their writing and reading in context.
Through the use of high-quality texts, children are exposed to a range of grammatical techniques used by different authors and are able to critique what they read with informed judgements. By understanding the choices an author has made and why they have written in a particular way, children are able to apply this to their own writing to achieve the same intended effect.
Spelling is taught daily at Wisborough Green, with a focus on phonics in Early Years and KS1 and spelling patterns in KS2. Children are then able to apply their knowledge and skills to other areas of our rich curriculum.
Handwriting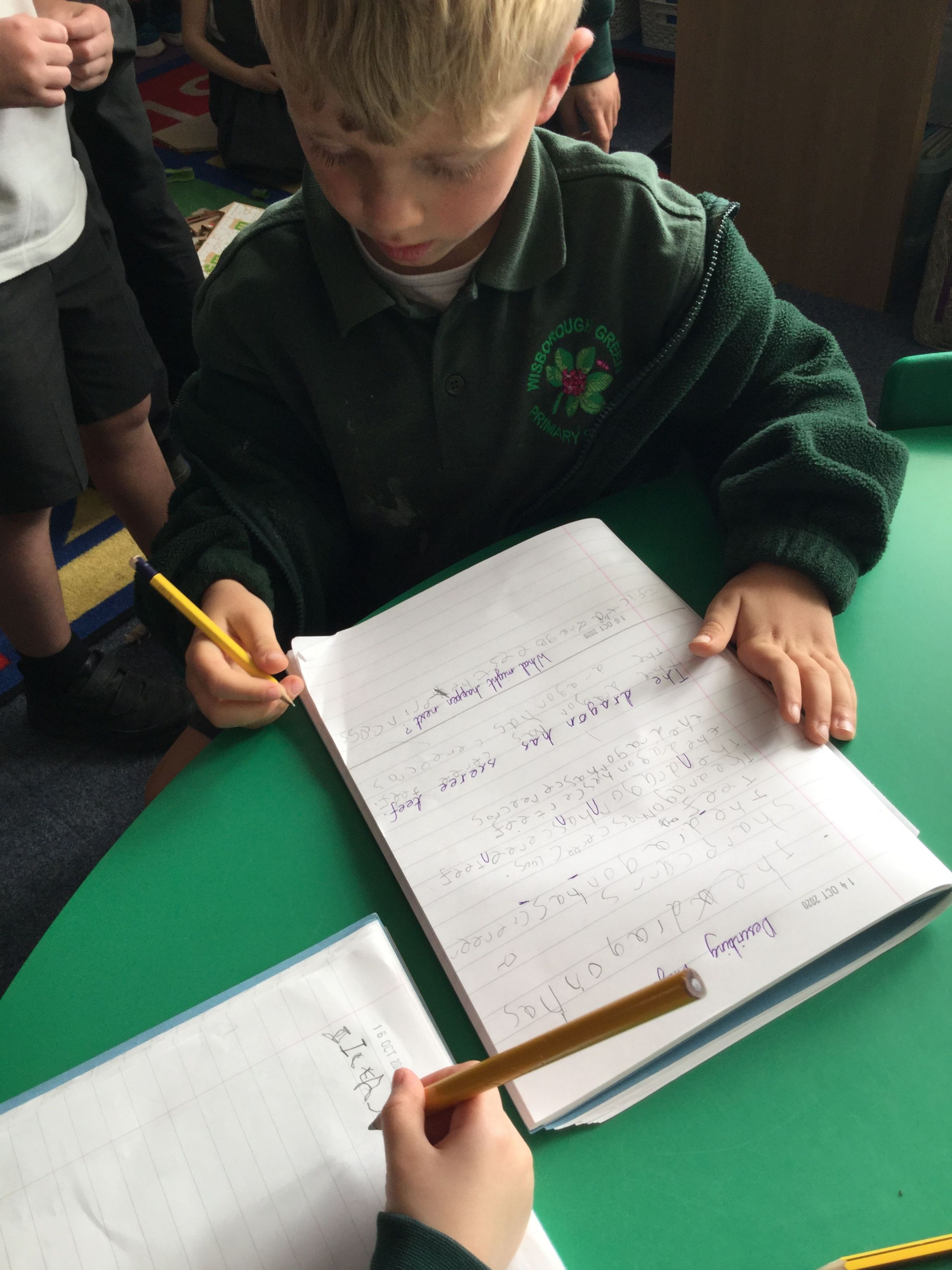 At Wisborough Green, we support our pupils to start their writing journey from the moment they join Reception; from beginning their journey through mark-making, to learning and practising their letter formation. Children are provided with opportunities to develop their fine and gross motor-skills and recognise the patterns to form letters in a practical manner. Our children then begin to learn how to hold a pencil correctly, whilst maintaining the correct posture, ready to progress through their writing journey and are taught pre-cursive letter formation, with a range of different opportunities throughout the curriculum to practise.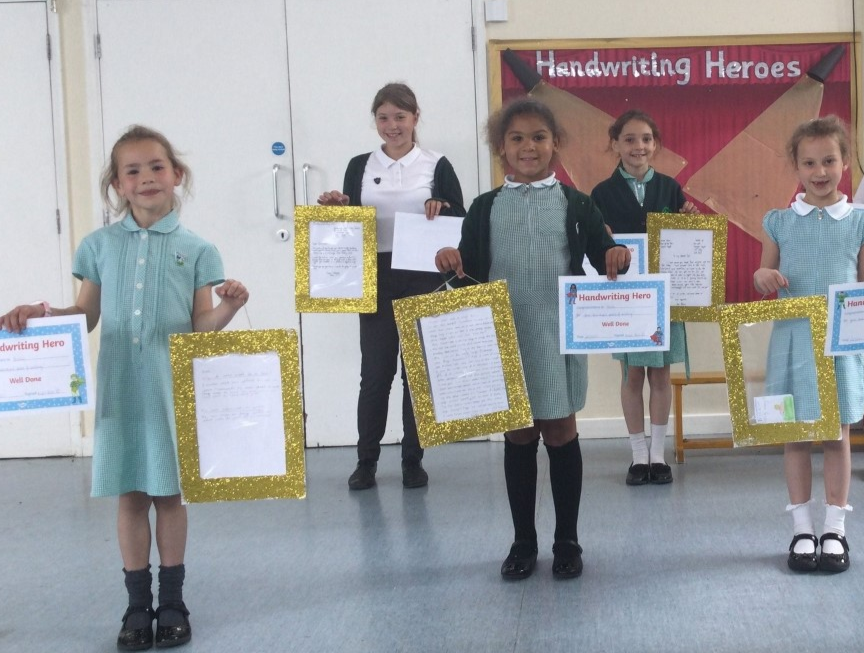 In Year 2 children are introduced to cursive formation. In Years 3 and 4, children work on developing a fluent, joined and legible style of writing that enables them to write neatly at speed.  Neat handwriting is also an essential element of editing and improving work so that changes are clear and easily read. In Years 5 and 6, children will begin to develop a personal style to their handwriting.  In order to meet the expected standard for Key Stage 2, children must write neatly and maintain legibility when writing at speed.
The Weald Book Awards
Each year, Wisborough Green Primary School take part in The Weald Book Awards organised by the local secondary school, The Weald. A group of teachers from the locality schools shortlist a range of books which are then read and discussed by selected children from Year 6, ultimately ending in selecting a winner for the award. There are many competitions for the children to take part in, including creating a new character, designing a new front cover and making a trailer for a chosen book. Wisborough Green have won the book trailer competition 4 years running! Have a look at our entries below and the comments from the authors.
WBA Book Trailer for Speechless by Kate Darbishire 2020:

WBA Book Trailer for The Peculiar Peggs by Samuel Halpin 2021:

WBA Book Trailer for Me, My Dad and the End of the Raindbow by Benjamin Dean 2022: