In This Section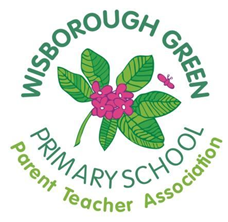 Welcome to the school and your PTA. We are a friendly voluntary group that helps to make a difference at school.
The PTA Objects
The object of the Association ("The Objects") is to advance the education of pupils in the School in particular by:
Developing effective relationships between the staff, parents and others associated with the School.
Engaging in activities of providing facilities or equipment which support the School and advance the education of the pupils.
The PTA exists for three main reasons
To organise events throughout the year to raise much-needed funds for the "extras" that enrich our children's education. From books and school trips, new technology and all-weather surfaces, it all makes a fantastic difference.
To foster a lively community spirit within the school.
To help children and parents alike have some good, family fun.
MINI FACTS ABOUT YOUR PTA
As a parent/guardian you are able to attend meetings, share your thoughts with the committee and you are given the chance to vote on important issues such as where the money raised should be spent.
You can do as much or as little as your time commitments allow. You can become a class rep, help out at events or you can just come along and support them. Any contribution - big or small - is always much appreciated.
When you start at the school it can be daunting, we want you to feel able to get involved so the best way to do this is via our PTA app "Classlist". From here you can contact your Class Rep, purchase tickets to events (don't miss our weekly cake raffle!) and contact other parents.
The PTA typically raises about £15,000 per year - and it's all for the children!
If you would like to get in touch with Wisborough Green Primary School's PTA please use Classlist email: pta@wisboroughgreenschool.org.uk
It's a great way to meet other parents and make a difference!