In This Section


At Wisborough Green School we are proud that we welcome all children whatever their differences or abilities. The children's well-being is at the centre of or school life and the key to raising academic success. We believe that we make a difference by providing a safe and stimulating environment where our children and families feel happy and secure. We want every child to be engaged actively in their learning and able to reach their full potential in all areas of school life, knowing they are cared for and supported throughout.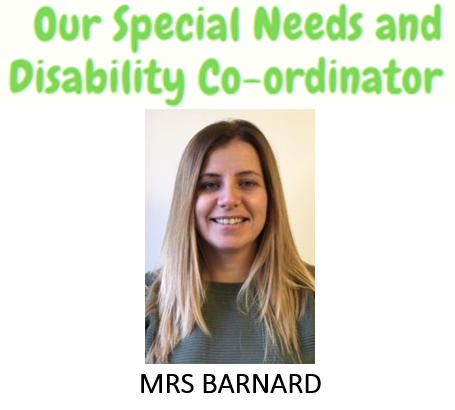 Talk to your class teacher. They will happily listen to your worries and help plan a way forward for your child.
Our termly and continuous classroom assessments will also reveal difficulties. We provide ourselves on identifying what our children find tricky and adapting our teaching to help.
Your class teacher may ask the Special Education Needs and Disability Co-ordinator for advice at this stage.
We will always tell you about the support and meet to make targets for your child together. We plan the intervention, perform it and then review it with you and your child.

Mrs Barnard is our SENDCo (Special Needs and Disabilities Coordinator). She organises, analyses and improves the interventions and provision our children get. She makes sure that our children have an advocate and their voices are heard. She also advises teachers on specific children's needs and liaises with experts from outside the school.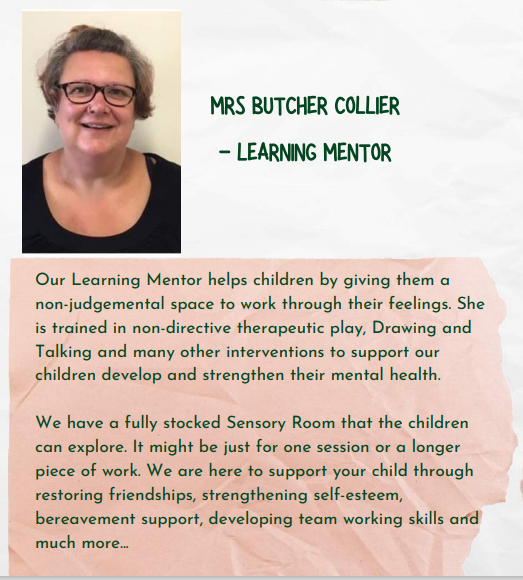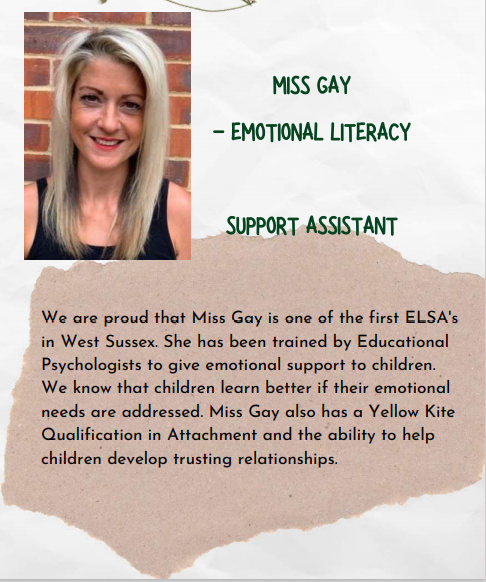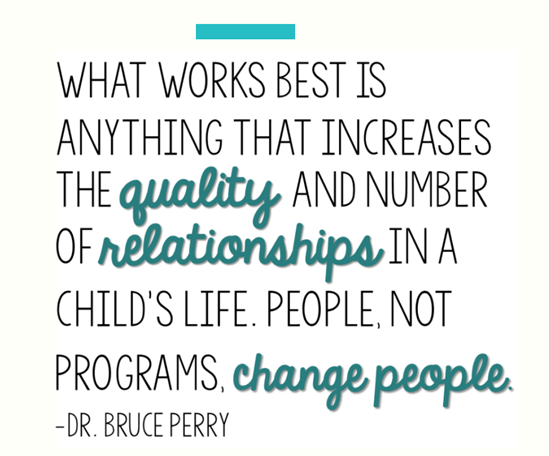 Resources for parents of children with SEND
We have worked with a range of other organisations to create extra resources for parents of children with SEND:
Curriculum materials are also available: