In This Section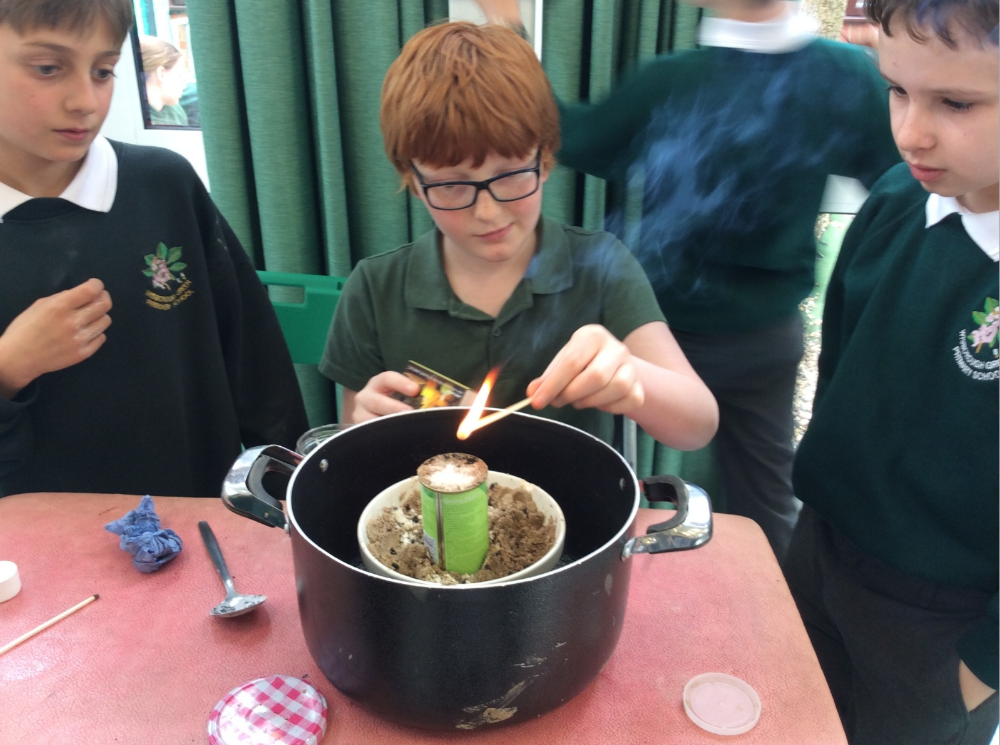 At Wisborough Green Primary School we believe that science stimulates and excites pupils' curiosity about phenomena and events in the world around them. As science links direct practical experience with ideas, pupils learn to question, discuss and understand how major scientific discoveries have impacted on the world around them and will impact on the future of the world they live in.
At Wisborough Green Primary School we encourage children to explore the world around them from an early age and to interact with their physical environment. Teachers develop pupils' curiosity, enjoyment, skills and a growing understanding of scientific knowledge through an enquiry-based approach whereby children raise questions and investigate the world in which they live.
Exciting and interesting opportunities for discovery and to work scientifically are provided throughout school, from our themes of Under the Sea and Minibeasts in Early Years and Key Stage One to Inspirational People and British Industry in Key Stage Two. One of the highlights of the school year is our Science Fair, held in Science Week and led by our Year 5 and Year 6 children. Each year the children are given a different area of focus: scientific questioning, fair testing, collecting data or presenting and interpreting results.
At Wisborough Green we want children to be scientists who:
Become curious about the world around them and the things that they observe, experience and explore.
Use their experiences to develop understanding of key scientific ideas through enquiry.
Develop skills of sorting, classifying, planning, predicting, questioning and drawing conclusions from a range of activities.
Acquire and refine practical skills necessary to investigate ideas and questions safely.
Practise and apply mathematical skills and enhance literacy skills within real contexts.
Develop language skills through talking about their work and presenting their findings.
Use progressively technical scientific and mathematical vocabulary and draw diagrams and charts to communicate scientific ideas.
Use a range of media including ICT to extract and present scientific information.
Work collaboratively with others, listening to their ideas and treating each other with respect.
Develop an understanding of how to respect the environment and living things, including themselves and each other.
Develop responsibility for their own health and safety and that of others when undertaking scientific activities.
Please use this link to find out more about the primary national curriculum for science:
https://www.gov.uk/government/publications/national-curriculum-in-england-science-programmes-of-study/national-curriculum-in-england-science-programmes-of-study
Useful websites to use at home
https://www.sciencekids.co.nz/experiments.html
https://www.bbc.co.uk/bitesize/subjects/z2pfb9q
https://www.bbc.co.uk/bitesize/subjects/z6svr82
https://www.bbc.co.uk/bitesize/subjects/z2pfb9q