In This Section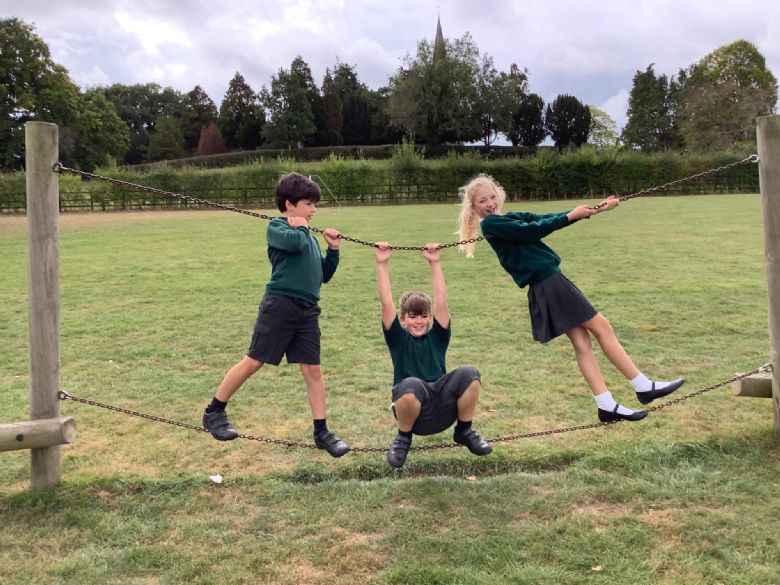 Our school uniform at Wisborough Green Primary School is dark green and grey. Please name all items of clothing for school so that we can identify lost property easily.
If parents or carers would like to purchase school uniform and PE Kit with logos, these may be ordered online through:
Broadbridges: https://www.broadbridges.co.uk/159-wisborough-green-primary-school
School Trends: https://www.schooltrends.co.uk/uniform/WisboroughGreenPrimaryRH140EE

Book bags are available to purchase at Broadbridges (as above).
Uniform:-
Grey/black skirt or trousers
Plain, grey or black shorts for summer (no sports shorts)
White blouse/shirt or polo shirt
Green sweatshirt or cardigan
Long hair should be tied back with a hair band in school colours
Green/white checked dress for summer
Plain black, flat shoes
No jewellery
PE Kit: Please send PE kit in everyday, named and in a separate bag
T-shirt (in appropriate 'House' colour: red, blue, yellow or green)
Plain black sports shorts
Plimsolls or trainers
Black sweatshirt and jogging bottoms for winter months
Swimming:
One piece swimming costume, towel, swimming hat, goggles & crocs or similar footwear
Our PTA regularly sell second-hand, good-as-new uniform. Please contact pta@wisboroughgreenschool.org.uk for more information.
The wearing of jewellery is not permitted at school. Should a child have recently pierced ears, the earrings (studs only allowed) should be covered.