In This Section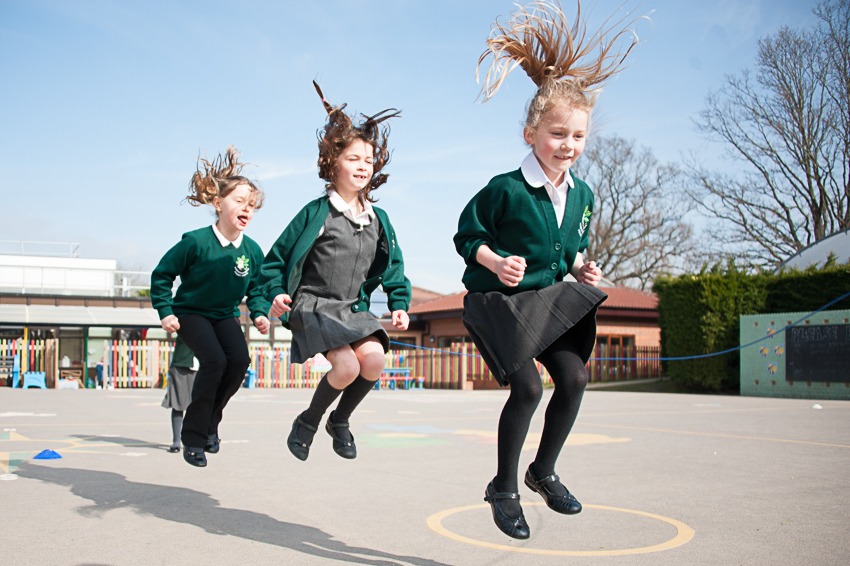 We encourage all of the children to wear school uniform and they look very smart indeed!
School uniform and PE Kit can be ordered online through School Trends: https://www.schooltrends.co.uk/
School Uniform
Our school uniform at Wisborough Green Primary School is dark green and grey. All uniform items with the school logo are available to order through the School Trends website. PLEASE name all items of clothing for school so that we can identify lost property easily.
Book bags are available to purchase through the school, via Gateway, at £5.00 each.
We display lost property regularly and try to return as much as we can but due to lack of space we cannot store it and regularly donate spare clothing to charity.
Uniform:-

Grey/black skirt or trousers
Plain, grey or black shorts for summer (no sports shorts)
White blouse/shirt or polo shirt
Green sweatshirt or cardigan with the school logo
Long hair should be tied back with a hair band in school colours
Green/white checked dress for summer
Black, flat shoes
No jewellery please

PE Kit: Please send PE kit in everyday, named and in a separate bag

T-shirt (in appropriate 'House' colour: red, blue, yellow or green)
Plain black sports shorts
Plimsolls or trainers
Black sweatshirt and jogging bottoms for winter months

Swimming:

One piece swimming costume, towel, swimming hat & crocs or similar footwear
A note about jewellery…
The wearing of jewellery is not advisable at school and is discouraged. All jewellery must be removed for P.E. lessons, including earrings. Should a child have recently pierced ears, the earrings should be covered. Children must be able to remove and replace their own earrings/jewellery.
School uniform and PE kit can be ordered online through School Trends https://www.schooltrends.co.uk/